"Tastes of Algeria", the gastronomy of Algerian mothers, Jeune Afrique

"Tastes of Algeria", the gastronomy of Algerian mothers
Much too fatty and caloric, very rich and filling. To define Maghreb cuisine, there is no shortage of superlatives. They reflect the lack of knowledge of a Mediterranean diet which is not limited to couscous. If this dish is listed in the UNESCO intangible cultural heritage since 2020, its late valorization almost caused a diplomatic incident, different nations having claimed its authorship.
Designed by Algeria, this project was finally included in a common file, defended by several neighboring countries. A candidacy which testifies to Algeria's need for recognition regarding its gastronomy, yet little or poorly known, particularly in France, where the diaspora nevertheless represents the largest population of foreign origin.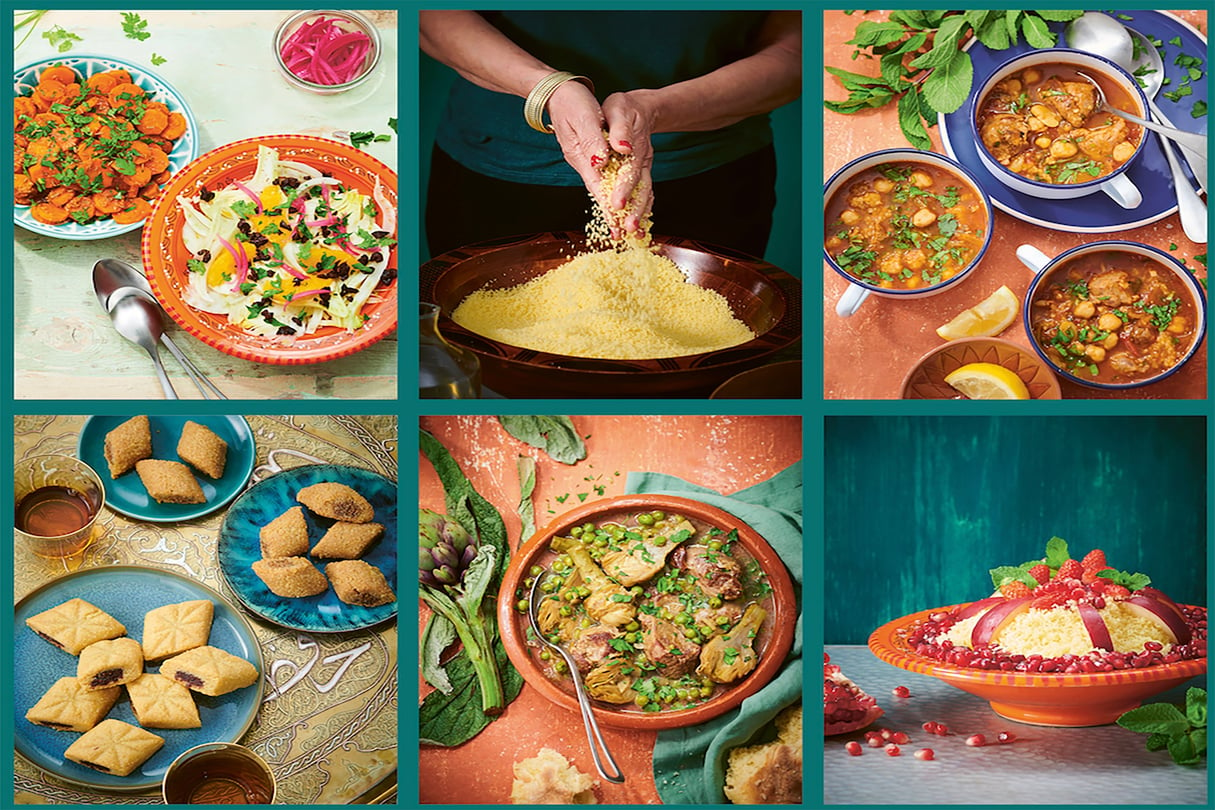 "Our cuisine is not widespread," confirms the dynamic Hanane Abdelli, manager of Mama Nissa, one of the rare restaurants dedicated to Algerian cuisine located in the heart of Paris. First, its transmission is oral. We learn by watching our mothers and grandmothers cook. Then, the absence of tourism in Algeria did not allow its expansion. Finally, the past which links France and Algeria remains marked by traumatic episodes, who contributed to our cultural heritage. culinary is poorly represented.
It is to compensate for this gap that this Frenchwoman, born to Algerian parents who arrived in Paris in the 1980s, wrote a recipe book with her mother, Anissa, already in the kitchen of the restaurant that bears her name.
Regional diversity
On the facade of this pretty canteen in duck blue tones, we can read: "Regional specialties from Algeria". A bias assumed by the founder of the place since its opening, in 2020. "There are few Algerian chefs in Paris, and the few that exist run Moroccan restaurants or betting on Mediterranean cuisine without referring to Algeria in their menu, because our cuisine suffers from a certain number of clichés," she believes. Nothing to discourage the bubbly Hanane, who welcomes a clientele as diverse as her cuisine into her small, elegantly decorated space.
Mama Nissa draws its richness not from the excess of oil and sugar – the dose of which has been reduced by 25% in the excellent pastries from Maison Yasmina offered for dessert – but from the diversity of regional specificities. "Northern dishes, influenced by Mediterranean flavors, our recipes from the South, imbued with Berber and Saharan authenticity, without forgetting Kabylia, each region reveals unique taste treasures", we can read in the preface of Tastes of Algeria, published by Mango on October 20, in a very beautiful collection already originally de Tastes of Africa, by Chef Anto. A complete culinary journey, peppered with stories from well-known personalities from the diaspora and the general public, such as journalist Rachid Arhab, director Lina Soualem, or even historian Benjamin Stora.
legumes
Condiments, sauces, breads, soups, cold and hot starters, emblematic dishes, such as loubia à veal or even pea and artichoke tagine... Around fifty recipes were developed and standardized for the preparation of the book. "An Arab proverb says that your eye is your scale," laughs Hanane. My mother had to redo all the recipes, evaluating the correct dosages and estimating the cooking times so that everyone could reproduce them," she reports.
On the plate, direction Algiers with a couscous, not red, but with white sauce! The semolina (fine and light) is here topped with a broth journey made from infused cinnamon sticks, accompanied by pieces of tender (and not fatty!) Auvergne milk-fed lamb, carrots, turnips and chickpeas. The origin of the products is carefully traced. "Often customers don't dare to eat this dish because they think it's mutton. However, we offer red label lamb, which is much milder. The same goes for yellow label free-range chicken, which comes from the Landes," explains Hanane, who dreams of being able to import spices from Algeria (ground coriander, ras el hanout…), but which is, for the moment, faced with barriers of borders.
Ultimately balanced dishes, which give pride of place to vegetables. "Algerian cuisine is often reduced to festive dishes. Little is known about the daily diet, which remains a very frugal Mediterranean diet, with lots of legumes. For example, Kabyle couscous is made from barley semolina and five steamed seasonal vegetables, all drizzled with a dash of olive oil, no more. It's even a vegan dish! ", smiles the boss.
If couscous with wheat semolina remains the most popular dish lower known to all, Hanane wanted, in his restaurant as in his book, to emphasize the diversity of the terroir and the plurality of techniques. "In Algeria, we work with other cereals, such as millet or sorghum. But also several types of conservation, depending on the region. We can preserve the peppers in vinegar, in jars, other products in salt, and the meat, by drying it. Bread preparation may also vary. In the desert, it will be cooked in the earth. Algeria is a very large country, our Food so is it too."
Marinated fish, salads (from traditional chouchouka to caraway caraway salad – a spice close to cumin, with a slightly aniseed scent), specialties based on raw and cooked vegetables, and, for dessert, basboussa – a semolina cake drizzled with orange syrup, both melting and comforting... So many flavors of Algeria to discover at Mama Nissa's table or, for cooks, to concoct at home.
Tastes of Algeria, by Hanane and Anissa Abdelli, and Aline Princet – Mango Éditions, 31,95 euros, 208 pages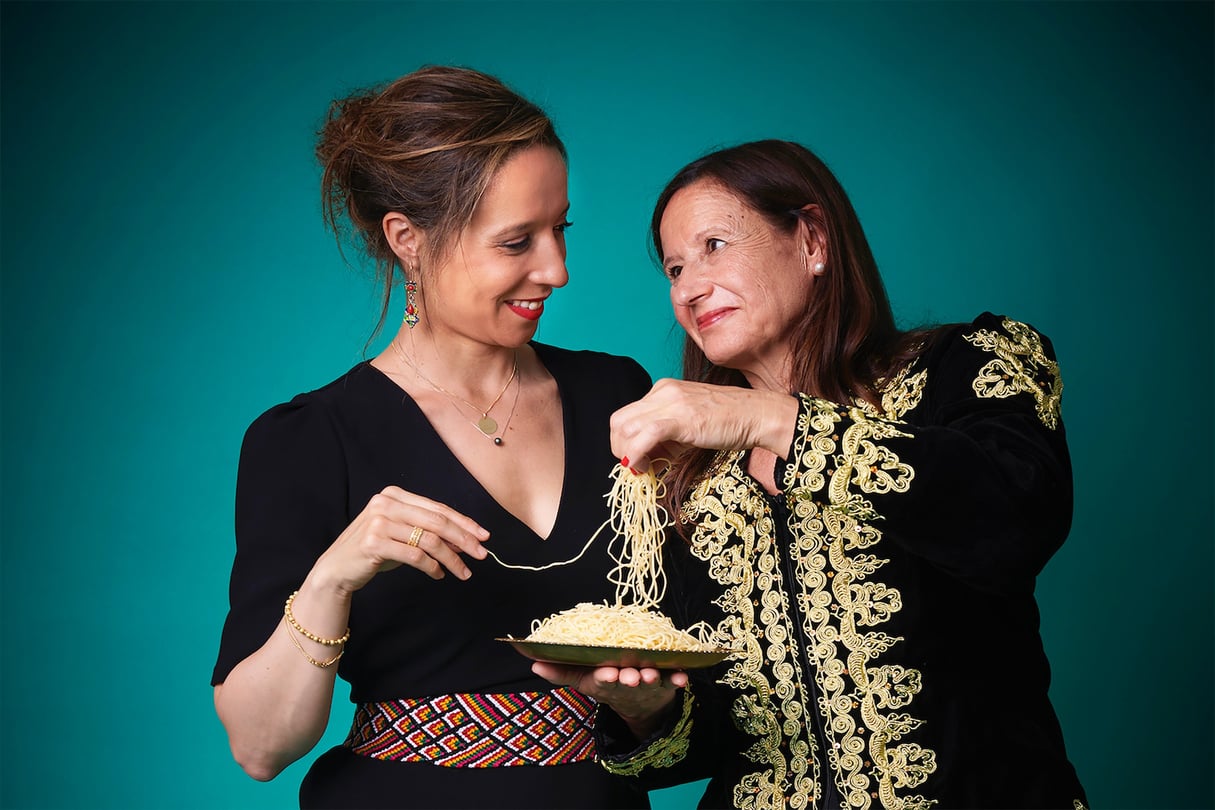 This article appeared first on https://www.jeuneafrique.com/1496910/culture/gouts-dalgerie-la-gastronomie-des-meres-algeriennes/