These Israelis who ensure the security of Paul Biya
These Israelis who ensure the security of Paul Biya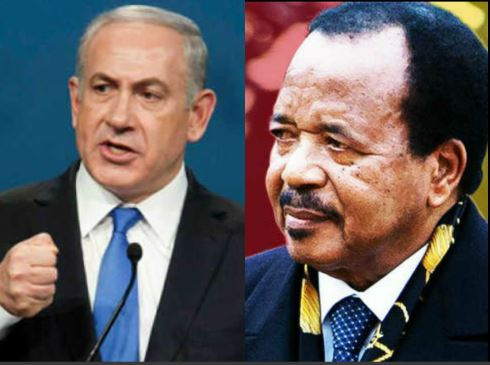 Shaken by the 1984 coup d'état, and at the same time deeply versed in texts translated from Hebrew such as Kabbalah, Paul Biya always entrusted his own security to experts from Israel.
Olivier Vallee
In the highest sphere of Cameroonian power, where there is still for a time a potential successor to Paul Biya, Ferdinand Ngoh Ngoh, we cannot fail to mention Israeli General Baruch Mena, very close to the all-powerful Secretary General to the President (SGP) Ferdinand Ngoh Ngoh, and Eran Moas, the key man in the Israeli system in Cameroon.
The latter has recently carried out several real estate operations which have been reported to Paul Biya by envious collaborators.Former Cameroonian intelligence strongman Maxime Eko Eko (National Intelligence Agency) was to investigate land allocations in Yaoundé and Douala relating to Moas companies. Result, a note signed by the Rapid Intervention Battalion (BIR), the regime's praetorian guard supervised by Israeli barbouzes, ended the career of this overly curious security guard by implicating him in the assassination of a journalist . However, Maxime Eko Eko is now relegated to a cell at the Defense Secretariat in Yaoundé.
Weapons delivery
At the start of this contract of trust between Paul Biya and Israel, former President Mobutu introduced him to the businessman Meir Meyuhas, of Egyptian origin who worked for the Mossad. His son Sami will take over, who also has an official license to export Israeli military equipment. Meyhuas permanently occupies suite 802 of the Mont Fébé hotel, the pride of Yaoundé in the mid-1980s. And he brings in Colonel Avi Sivan to assist him.
Colonel Abraham Avi Sivan will be the most charismatic of those who set about transforming the Cameroonian army. He comes from the elite "Israel Defense Forces", a unit named Duvdevan[1]. Presented as military attaché at the Israeli embassy in Yaoundé, he was in fact security advisor to Paul Biya from 1986 and trained the presidential guard. It was he who formalized in 1999 the project for Rapid Intervention Battalions (BIR) which would be equipped with high-performance weapons of Israeli origin. Very attached to Cameroon, he resides there for his active retirement. He runs a wildlife conservatory for great apes there under the "Ape Action Africa (AAA)" foundation.[2]. He dies in a crash[3] helicopter on November 23, 2010.
He leaves the BIR soldiers with an arsenal[4] of impressive Israeli origin. Weapon Industries (IWI) must equip each recruit with recent and expensive weapons including ACE 21s, Galils, and now Tavor assault rifles worth $1,900 each.
$ 1000 per day
More discreet than Sivan, the new Israeli heads of the BIR are no less active, bringing in around a hundred instructors each year since 2010 whose daily remuneration would be $1000.
General Erez Zuckerman took Sivan's place in 2012. A former brigadier general, he had to resign for military misconduct during the Lebanon War in 2006.
It has been present since 2012 in Bakassi, which very early on represents a privileged location for the BIR positioned on the border with Nigeria. Zuckerman is seen in Salak in northern Cameroon in 2018 in the BIR camp where torture and kidnapping are practiced.
Eran Moas at work
It seems that since then it is Eran Moas, without military record, but employee of the Israeli conglomerate Tadiran in charge of the communications system of Israel Defense Forces who took over. Recruited by the Cameroonian government, Eran Moas travels with Cameroonian soldiers dressed as Israeli paratroopers and calls himself captain or general indifferently. Despite these martial postures, he rather belongs to the generation of influential businessmen in Africa such as Gaby Peretz, Didier Sabag, Orland Barak, Hubert Haddad, Eran Romano and Igal Cohen. They pass through the doors of the presidential palaces in Conakry and Abidjan. Of course, eavesdropping and electronic surveillance are their best assets with companies such as Verint, the NSO Group, inventor of the famous "Pegasus spyware software". But we must not neglect the Mer Group present in Brazzaville, in the DRC, in Guinea, and Elbit, which is more focused on Angola, Ethiopia, Nigeria and South Africa.
Electronic monitoring
The Israeli army remains present in this configuration, at least as a producer of quality human resources and high technologies and Cameroon is still associated with it. The performance of private Israeli electronic surveillance companies owes much to Unit 8200, which specializes in "Cyber ​​war". It was used by the head of Mossad from 1989 to 1996, Shabtai Shavit, who now heads the Mer Group and has long worked with Cameroon's national intelligence agency.
Cameroon, the Rapid Intervention Battalion (BIR) at the heart of power
[1] Israel's most storied forces, Unit 217. This elite counter-terrorism unit – originally made up of Druze fighters trained to operate in Arab areas – was also called Duvdevan, the Hebrew word for cherry, in honor of its 'cherry-on-top' status.
[2] Ape Action Africa" which was founded as the Cameroon Wildlife Aid Fund (CWAF) in 1997 before switching its name two years ago" is a charter member of the Pan African Sanctuary Alliance (PASA).
[3] The circumstances of the crash near the capital city of Yaoundé are unclear. According to local reports, the crash took place as Sivan was making his way to the city of Bamenda to supervise soldiers of the Cameroon military's elite unit. The unit's commander was also killed in the accident.
[4] Sivan fully outfitted his troops, providing, among other supplies, uniforms, Galil assault rifles, Negev machine guns and armored personnel carriers, thanks to his connections to Meyuhas and his son Sami, who joined the family business. The Israelis never had to freight about funds drying up: at the express request of President Biya, the BIR was financed through an off-budget account of Cameroon's national oil company.
This article appeared first on https://mondafrique.com/a-la-une/ces-israeliens-qui-assurent-la-securite-de-paul-biya/