Anglophone Crisis: Accusations of Execution of Six Civilians by the Army in Big Babanki
Anglophone Crisis: Accusations of Execution of Six Civilians by the Army in Big Babanki
The Anglophone crisis in Cameroon is intensifying with new accusations against the army. According to local sources, six civilians were arrested and executed in Big Babanki, a town located in the North West region.
The victims, accused of having links to Amba separatist fighters, were arrested on June 16, 2023. Among them were a kingmaker named Tsam and a cyclist named Ezekiel, who leaves behind two-year-old twins .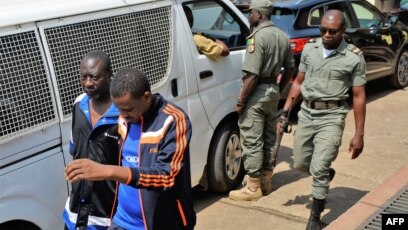 The tense situation in Big Babanki
Big Babanki was recently the scene of an abduction of more than 50 women by separatists. These women, who demonstrated against the taxes imposed by the separatists to finance their struggle, were tortured before being released. Since then, the locality has struggled to regain calm.
Consequences of the Anglophone crisis
These execution allegations underscore the seriousness of the Anglophone crisis. They add to the tension and mistrust between local communities and the army, thus accentuating the humanitarian and political crisis.