Scandal in Mbalmayo: A Husband Surprises his Wife with the Priest of their Wedding
Scandal in Mbalmayo: A Husband Surprises his Wife with the Priest of their Wedding
Mbalmayo, a peaceful village in Cameroon, is in turmoil following a major scandal. A husband surprised his wife, Marie Jeanne M., having sex with the priest who had celebrated their marriage. This cautionary tale comes from local blogger "Lopaire Des Enfants Lopaire".
Scandal in Mbalmayo: Rumored Adultery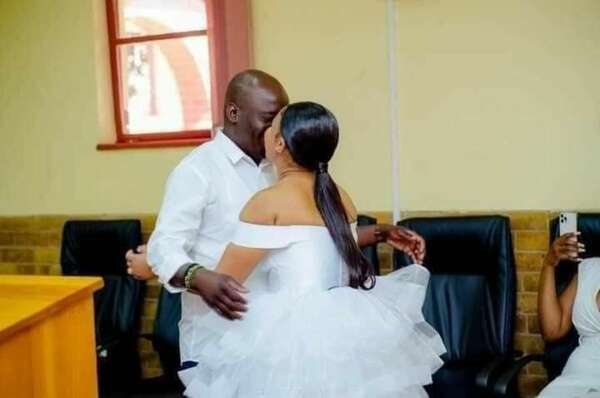 The story began when the husband began to suspect his wife of getting too close to the village priest, Father Gabriel A. Following the radical transformation of Marie Jeanne, who had become a committed catechist, he decided to set a trap for lovers.
Scandal in Mbalmayo: Shock Confrontation
The husband, accompanied by family members, managed to surprise the lovers. The priest was severely beaten and interrogated, before admitting his crime. A humbling spectacle for this man of faith, once respected in the community.
Marie Jeanne fled to her parents, while the priest was sent back to Mbalmayo. It seems unlikely that he will return to preach in Abam. The husband, meanwhile, is devastated and continues to mourn his wife's betrayal.
In conclusion, this scandal in Mbalmayo upset the tranquility of the village. The story continues to unfold, and only time will tell how this case will affect the community and individuals involved in the long term.