"Rafael Nadal withdraws from Roland-Garros: A blow for tennis"
« Rafael Nadal withdraws from Roland-Garros: A blow for tennis »
1. A noticeable absence from Roland-Garros
The news had the effect of a bomb in the world of tennis: Rafael Nadal, the Spanish prodigy, will not participate in Roland-Garros this year. Due to a psoas injury which has handicapped him since January, the defending champion of the French Open had to withdraw from the tournament, which will begin on May 22 in Paris.
"The injury that I contracted in Australia has not evolved as I hoped (…). It is impossible for me to participate in Roland-Garros," Nadal announced during a press conference. This withdrawal is a disappointment for him, but also for his fans around the world, who were eager to see him shine once again on Parisian clay.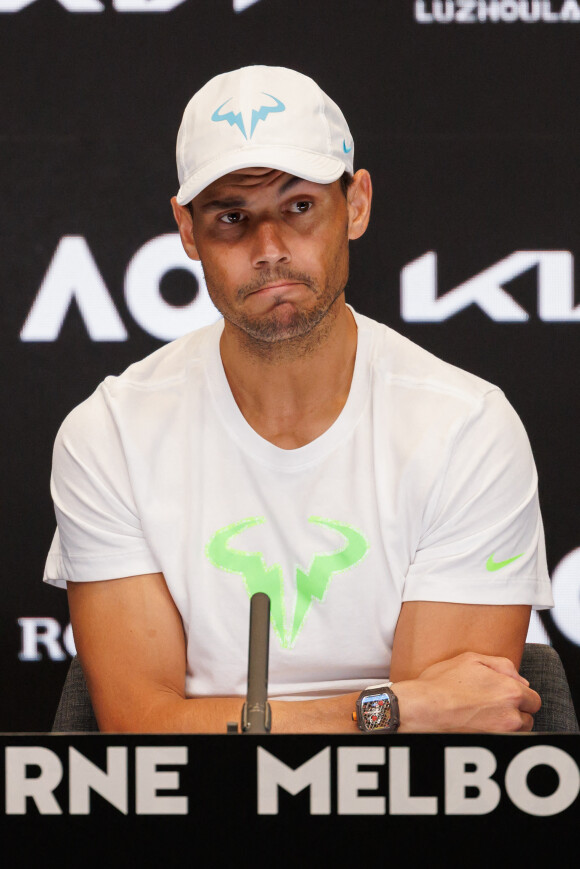 2. A stubborn muscle injury
For four months, Rafael Nadal has been absent from the circuit due to a persistent muscle injury in his left hip. His last match, a three-set loss in the second round of the Australian Open to American Mackenzie McDonald, in which he was injured, dates back precisely to January 18.
Initially estimated at between six and eight weeks, his absence has since been extended, as has the list of his forced withdrawals. From the American hard court tour (Indian Wells and Miami) to the European season on ocher, from Monte Carlo to Rome, via Barcelona and Madrid, Nadal had to give up on many tournaments.
3. Absence of the defending champion
"Rafa" will therefore not be present to defend his title, acquired a year ago. Despite an anesthetized left foot to contain the pain caused by the chronic illness he has suffered from since the age of 18 (Müller-Weiss syndrome), the Spaniard had triumphed for the fourteenth time, and for the 22nd time in Grand Slam – record shared with Novak Djokovic since.
Since his first coronation on Parisian clay in 2005, two days after his 19th birthday, Nadal has never missed Roland-Garros. He accumulated 112 victories there and only had three defeats (in 2009, 2015 and 2021), plus a package during the tournament (2016, because of his left wrist).
4. A break before a final season?
If this absence is a blow for fans of "Rafa", they can be reassured. The Spaniard has no plans to retire just yet. However, he announced that he does not intend to play in the coming months. "My goal, my ambition, is to stop for a few months and then give myself the opportunity to come back next year, which will probably be my last year on the tour, even if I can't guarantee 100% that it will," he said.
This break could therefore mark the start of a final season for Rafael Nadal, one of the greatest tennis players of all time. The Spaniard is sure to do everything possible to come back stronger and more determined than ever.
Despite his disappointment, Rafael Nadal seems determined to bounce back. This break could be an opportunity for him to recharge his batteries and prepare for his big comeback on the circuit. His fans around the world are eagerly awaiting him, ready to support him in this final stretch of his exceptional career.