Death threat to separatist fighters in Cameroon: Major defection and promises of government protection
Death threat to separatist fighters in Cameroon: Major defection and promises of government protection
Authorities in Cameroon have announced a major defection from the ranks of separatist fighters. This defection is considered the largest since the start of the conflict in 2017. However, these fighters who chose to lay down their arms are now the target of death threats from their former allies.
A major defection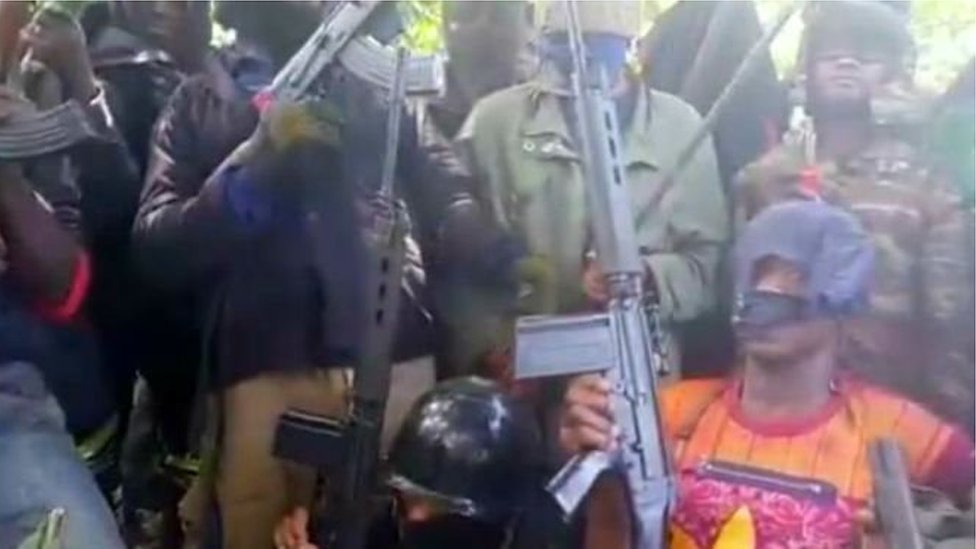 According to the Cameroonian army, 18 separatist fighters, including David Dibo, alias General Baron, and Ekpe Jerome, alias General JB, surrendered and handed over their weapons to Mundemba on Tuesday.
La death threat on the separatist fighters who have laid down their arms
The rebels who decided to lay down their arms and surrender to the military forces of Cameroon are today the target of death threats. These threats come from separatist leaders who have sworn to hunt them down and kill them.
The refuge in Nigeria
Mundemba, the town where these rebels surrendered, is a town in the English-speaking southwestern region of Cameroon that shares a border with Nigeria. It was in this country that the deserters hid before making the decision to surrender.
Government promises of protection
After the surrender of these fighters, the government said they would be taken to the disarmament, demobilization and reintegration, or DDR, center in Buea, capital of Cameroon's English-speaking southwestern region.
The future of fighters
The question now arises about the future of these fighters. Will they continue to receive death threats from their former allies? How will their reintegration into Cameroonian society take place? Only time will tell.