Ousmane Sonko facing justice: Postponement of the trial and unrest in Senegal
Ousmane Sonko facing justice: Postponement of the trial and unrest in Senegal
The trial for rape against the Senegalese opponent Ousmane Sonko, which has declared its candidacy for the 2024 presidential election, was postponed to May 23 after a brief opening in Dakar. The trial took place in Sonko's absence, amid unrest across the country. This situation is part of a climate of political uncertainty and social tension in Senegal.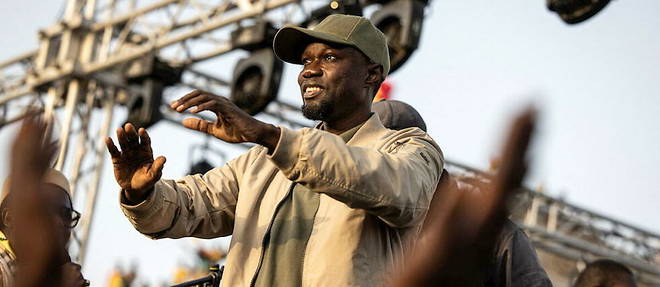 1. Background to the unrest in Senegal
The day before the trial, clashes between young Sonko supporters and the security forces took place, notably in Ziguinchor, Sonko's stronghold, and in the Dakar region. The authorities reported three deaths, without directly linking them to the clashes but evoking a context conducive according to them to violence.
Sonko, president of the Pastef-les Patriotes party and third in the presidential election in 2019, is accused of rape and death threats against an employee of a beauty salon in Dakar. He has always denied the facts, crying out for the conspiracy of power to remove him from the presidential election.
3. Absence of Sonko during the trial
Sonko had announced that he would no longer respond to summonses from justice, which he considers instrumentalized. His accuser, Adji Sarr, and Mr. Sonko's co-accused, Ndèye Khady Ndiaye, were present at the trial, which took place under heavy police protection.
4. The reaction of Sonko supporters
In Ziguinchor, a town of which Sonko is the mayor, groups of young men clashed with the security forces to prevent Sonko being picked up and dragged to court. Tear gas shots responded to stone throwing.
5. Implications for Sonko's political future
A conviction in this trial could hamper Sonko's presidential candidacy. He risks being arrested if he persists in his refusal to appear before the criminal chamber. Moreover, another defamation sentence against a minister could cost him his eligibility.
Sonko's popularity among young people, who represent half of the population, and the uncertainty surrounding President Macky Sall's intentions for a possible third candidacy in 2024, make the political climate in Senegal particularly tense. The Sonko case remains at the heart of public debate, and the postponed trial adds a new dimension to this political saga.
6. A trial with crucial stakes
Sonko's legal troubles are not limited to this rape case. He was recently sentenced on appeal to a six-month suspended prison sentence for defamation following another complaint. If this sentence is upheld, it could lead to the loss of his electoral rights, a situation which Sonko describes as "judicial banditry". Sonko remains determined not to appear in court again.
Sonko's fate is yet to be decided, even if convicted. His popularity among young people, his fight against a possible third term for incumbent President Macky Sall, and the potential surprises of the coming months could still be a game-changer.
President Sall, elected in 2012 and re-elected in 2019, has not yet clarified his intention to run again in 2024. A third candidacy on his part would meet with strong opposition, which considers it unconstitutional. Sall's future actions could therefore be decisive for the political future of Sonko and Senegal.