Francis Ngannou: The Cameroonian champion commits to the Professional Fighters League (PFL)
Francis Ngannou PFL: The Cameroonian champion joins the Professional Fighters League.
The famous Cameroonian MMA fighter, Francis Ngannou, announced his commitment to the Professional Fighters League on Tuesday. (PFL). This remarkable transition offers him the opportunity to fight in both boxing and mixed martial arts, delivering an exciting new chapter to his already impressive career.
four months ago, Francis Ngannou, then 36 years old and holder of the heavyweight belt, left with a bang the UFC, the most powerful MMA league. This departure was motivated by a disagreement on his remuneration and that of the other fighters of the organization.
2. Ngannou finds a new home in the PFL
Francis Ngannou seems to have obtained the guarantees he wanted within the PFL, an organization which has multiplied brilliance and media stunts in recent weeks to emerge in the landscape of the various MMA leagues. With the PFL, Ngannou will participate in a boxing match in 2023, and will return to fight in MMA in his new league in 2024.
3. A more influential role within the PFL
In addition to his future fights, Ngannou also takes on a more influential role within the organization. He became a member of the Advisory Council of the organization to represent the interests of the combatants and president of its Africa branch. Its mission will be to detect new fighters and organize events in 2025 on the African continent.
4. The PFL celebrate the signing of Francis Ngannou
The PFL bragged on their Instagram account that they have completed "the most expensive and important signing in MMA history". This announcement followed other renowned signings, such as that of influencer and fighter Jake Paul and French fighter Cédric Doumbé.
5. PFL: A Brief Overview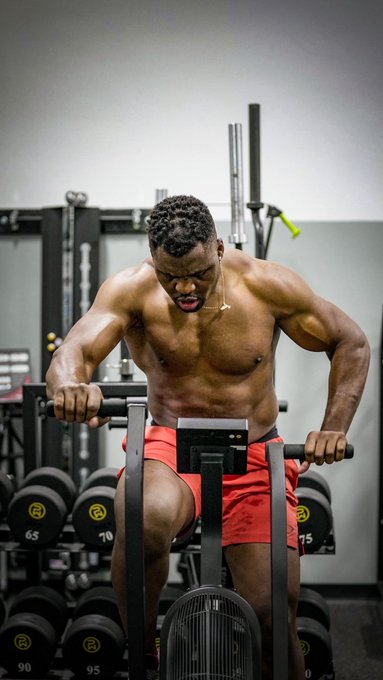 Founded by Donn Davis in 2017, after the former World Series of Fighting (WSOF) league was restructured in 2012, the PFL organization was launched in 2018 and has been competing since Dana White's all-powerful UFC. . This MMA league offers a regular season between ten fighters of the same weight category, with a title at stake at the end of the playoffs. PFL fights take place in three rounds and the winner gets points, with a bonus in case of knockout or submission.
Former UFC heavyweight champion Francis Ngannou now has a new home at the Professional Fighters League (PFL). It is sure to be an exciting new era for Ngannou and the PFL, and we look forward to seeing how it develops in the years to come. For more information on Francis Ngannou and his career, click here.