Collaboration Didi B Meiway: the Ivorian rapper salutes the icon of African music
Collaboration Didi B Meiway: the Ivorian rapper salutes the icon of African music
Ivorian rapper Didi B recently took to Twitter to praise artist Meiway. Considered one of the icons of African music, Meiway has inspired many artists, including the member of the group Kiff No Beat.
1. Didi B's praise for Meiway
The rapper did not hesitate to praise the merits of Meiway, calling him in particular "versatile", "musical", "constant" and "hardworking". "Meiway is the perfect example of versatility, musicality, consistency, hard work, classics. The ultimate GOAT," he tweeted.
2. Reactions and rumors of collaboration on social networks
These remarks provoked many reactions on social networks, some Internet users seeing it as a strategy by Didi B to negotiate a collaboration with his eldest. But so far, nothing has been confirmed.
Meiway, whose real name is Frédéric Désiré Ehui, is an Ivorian singer-songwriter, arranger, director and producer. He enjoyed phenomenal success in the 90s with his hit "Zoblazo", which made all of Africa dance. Since then, he has had a string of successes and remains one of the most emblematic figures of African music.
4. Didi B, a rising star of Ivorian rap
Didi B, for his part, is one of the most popular artists in Côte d'Ivoire. He made himself known thanks to titles like "Shogun" or "La Go". The rapper is also very active on social networks, where he regularly shares excerpts from his songs or photos from his concerts.
5. A promising collaboration for the Ivorian music scene
If a collaboration between Didi B and Meiway were to materialize, it could be a major event for the Ivorian music scene. The two artists have different but complementary styles, which could lead to an original and creative fusion.
6. The potential success of their collaboration
The combination of the talents of Didi B and Meiway could generate unprecedented success in the African music industry and even beyond. Their collaboration could not only strengthen their respective careers, but also attract new fans for each of them.
7. Meiway's influence on young artists
Meiway has inspired many young artists, including Didi B, with its longevity and ability to continually reinvent itself. His collaboration with Didi B could serve as an example for future generations of Ivorian and African artists.
8. The cultural impact of their collaboration
A collaboration between Didi B and Meiway could also have a significant cultural impact. By combining modern rap and traditional African music, they could create a new musical genre that reflects the diversity and evolution of Ivorian and African culture.
9. Meiway's Past Collaborations
Meiway has already collaborated with several international artists, such as Koffi Olomidé and Fally Ipupa. These collaborations have been successful, demonstrating Meiway's ability to adapt and work with different musical styles.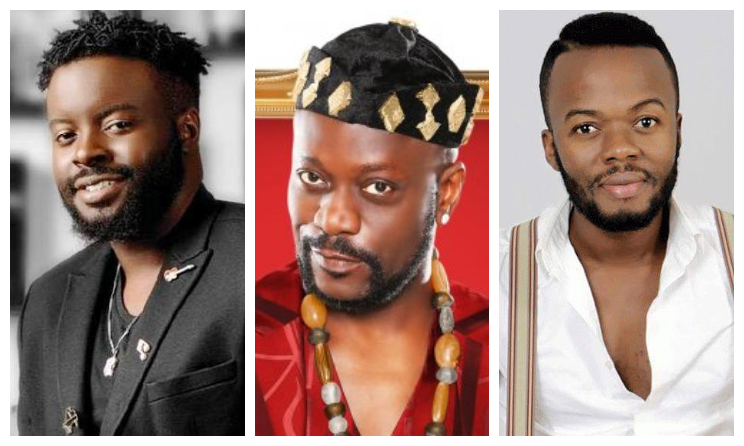 10. Audience Expectations
Didi B and Meiway fans are eagerly awaiting confirmation of this potential collaboration. Both artists have a huge fan base, and the blending of their styles could create a hit that can transcend borders and generations. Expectations are high, and if this collaboration materializes, it will certainly mark a turning point in the history of Ivorian music.
In conclusion, the rumor of a collaboration between Didi B and Meiway gained momentum following the Ivorian rapper's praise for the African music icon. If this collaboration sees the light of day, it could create a real buzz on the Ivorian and African music scene. The fans of the two artists are impatiently awaiting this musical union which promises to be explosive.