Eudoxie Yao ignites the canvas with almost naked photos
The famous influencer Eudoxie Yao never stops igniting social networks with her publications. For this time, the Go Bobaraba has decided to post pictures of her almost naked for the pleasure of her thousands of fans.
Obviously Eudoxie Yao never ceases to create a buzz and generate comments from her thousands of followers. The one who claims to be Grand P's wife spares no limits to put her fans in ecstasy.
« It's true that I like to get sexy at times, but I have limits », Revealed Eudoxie Yao, when she had been quoted in a pornographic video published on an adult site.
« The time we have left to live is more important than all the past years, good evening my loves ", she added, before posting photos of her in an outfit that reveals all her curves and her body " almost naked ».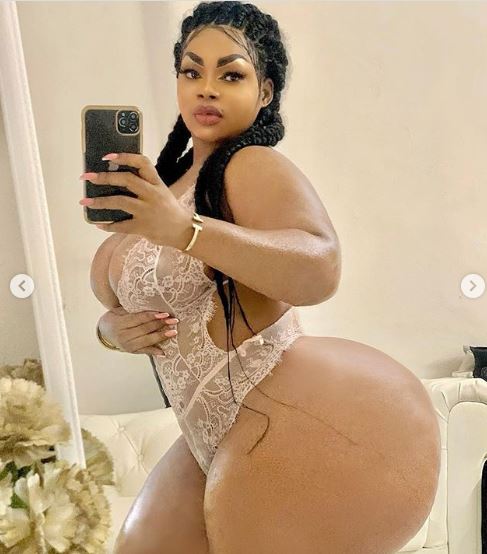 This article appeared first on: https://www.afrikmag.com