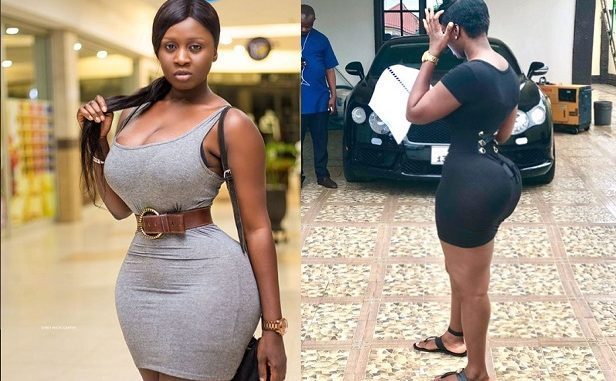 Definitely it will never cease to surprise us. Gambian actress Princess Shyngle, changes her sexual preference to become a lesbian, after enduring many disappointments with men. According to her, she is tired of going out with men and now wants to afford a beautiful "gazelle", with generous curves.
After her future candidacy for the Presidency of The Gambia, Princess Shyngle once again shakes the virtual world. She surprised her world by stating that she was changing her sexual preference. She would now have penchant for women. She would now be a lesbian.
She launched a call for applications on her Instagram page. But, any woman who would like to date Princess Shyngle has to be prettier and sexier than she is. She also indicated that her new partner should have a huge butt like hers and assured that she will take good care of the latter.
« I have good taste for women oh… you must be thinner and sexier than me for me to be with you… Submit your applications ladies… No men allowed. I'm tired of all of you… my next gf must be hot oh with big butt i will take care of her and spoil her She said.
However, many fans of Princess Shyngle are amazed at such a statement on social media. Some still wonder if his message was sarcastic or serious. In any case, his past relationships with men have not lived up to his expectations.
Comments
Comments
This article appeared first on http://www.culturebene.com/61851-lactrice-gambienne-princesse-shyngle-a-la-recherche-dune-petite-amie.html